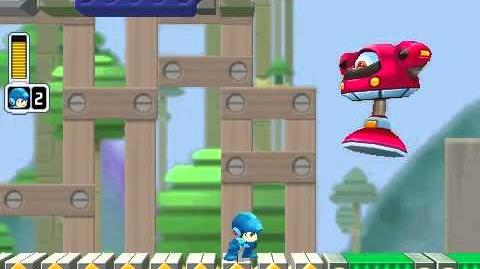 Prímeiro Gameplay de Rivals_TH onde ele mostra Megaman Powered Up lançado para PSP esse gameplay é bem normal poís não é ultilizado microfone e nem som apenas o jogo, pelo menos ele foi Hardcore nem levou dano, bom vale a penas ver esse vídeo pois mostra que ele tem talento no jogo.
Rivals_TH era um Ouriço aventureiro na época de 1939, mas em plena madrugada a sua paçoca verão premium foi roubada por Hitler, Rivals com muito raiva então resolveu querer matar Hitler e chamou seu amigo Eraldo The Hedgehog para ajudar ele em essa aventura então Rivals foi para a Inglaterra e entrou no F.B.I e ganhou seu Codenome secreto chamada Merda 42, Então Rivals planejou atacar o Cinema na Alemanha onde estava passando o filme O ataque dos Tomates Assassinos, mas ele foi Surpreendido pelo Hernane Maguila Junior, que era o Segurança do Cinema e que estava protegendo o exército Nazista de Hitler que estava vendo o filme então Merda 42 mesmo assim não perdeu a chance de realizar sua vingança então ele puxou as tetas mamazudas de Hernane Maguila Junior e elas começaram a soltas Granadas de Feijoada sem feijão é Hernane.M.Jr desmaiou, então Merda 42 roubou o Fusca 5 estrelas do Tenente Bezzourro Gigante e saiu quebrando cinema tudo, mas infelizmente soldados mexicanos da Noruega detectou onde Merda 42 estava através do cheiro da paçoca premium, então ele foi capturado mas ao mesmo instante surgiu Bisquecas Explaquíveis e mataram os soldados e então desde esse dia Rivals_TH e feliz porque agora ele tem a paçoca dele e porque ele ganhou a medalha do melhor soldado do F.B.I, Bom agora saindo do mundo das Dorgas na verdade eu conheci Rivals_TH no servidor do Eraldo a muito tempo e nós começamos a se conhecer melhor quando ele viu meu vídeo de The Kingdom of The sky e então eu ajudei Thiago a gravar videos de MM8BDM para o youtube, nínguem dava chance para o coitado gravar videos porque diziam que o microfone dele era bugado na época e ele dava muito lag em jogos online.
CuriosidadesEdit
Rivals_TH teve poucas chances de gravar víodeos para o youtube mas graças ao Darth_Pingas ele foi o primeira a dar chance para ele poder gravar.
Seu primeiro vídeo usando microfone foi MM8BDM o Pato assassino de Baianos
Rivals_TH e primo de Jason
Ad blocker interference detected!
Wikia is a free-to-use site that makes money from advertising. We have a modified experience for viewers using ad blockers

Wikia is not accessible if you've made further modifications. Remove the custom ad blocker rule(s) and the page will load as expected.